Central Oregon Private Lakes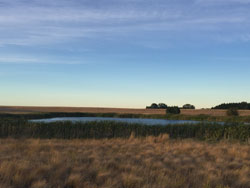 We have some great private lake fisheries in Central Oregon. Most are with an 45 minutes to an hour and half from our base the Deschutes River Fly Shop and Camp.

Most of the lakes are 1-25 acres in size and have Kamloops and rainbow trout averaging in size from 16"- 20" with fish to 5+ pounds available!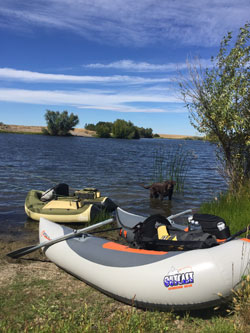 The lakes are found on one of two different large private land holdings and offer a suprising variety. There are lakes that are more east and in the high desert that have magnificient views of the surrounding volcanoes and high desert farming and ranch land. Others are closer to the mountains with a mix of conifer forrests and timber and povide a different feel all together.
It is possible to fish more than one lake in a day depending on your destination.
Some lakes are big enough to fish all day, others you may want a change of scenery. A short walk or drive will change all that! Lodging is also available on most of the ranches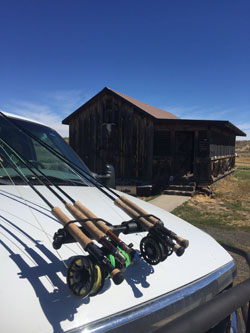 we guide. These rustic cabins are found near or on the lakes them selves and add a nice rustic touch to the experience!

"Non Guided" Options Are Available Also, As Well As Pontoon and Float Tube Rentals!
Let us put a fishing/lodging package together for you! A sample itinerary could include fishing the Deschutes River, staying at our Deschutes River Camp Cabin, and then adding the private lake fishing and lodging options to mix it up and too gaurentee success!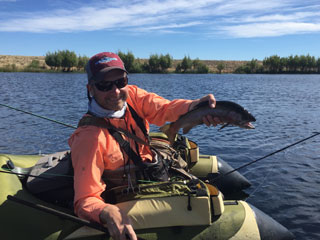 Private Lake Rates &
Guide Trip Prices:

Full Day "Guided" Private Lake -
$350.00 for 1 angler, $375.00 for 2 $450 for 3, $525.00 for 4 + private lake fee ($120-$150 per person)

Full Day "Non-Guided" Private Lake - $120.00 - $150.00 a person private lake fee, depending on the lakes you fish, plus equipment rentals if needed.
Private lake fees, flies, and gratuities are not included. Pontoons and float tubes and other equipment rentals are available for "Non-guided" trips.

Click Here To read about what's included in your guide trip and about
River Borne Outfitter's booking policy!